Hullo! I finished my first 'Puff (I'm working on some "Rent" ones, just for future reference), just early for Valentine's Day. I hate Valentine's Day, so . . . hence the 'puff.
I wouldn't click if you're offended by language, comical nudity, or pwnage.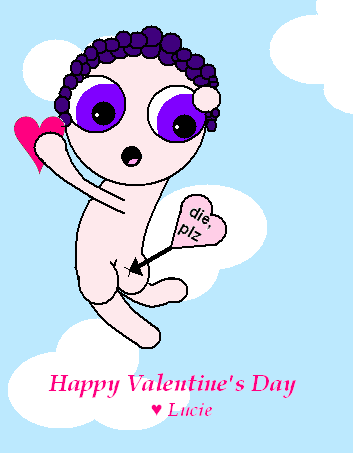 And iconses







<







Hope you like it! Credits to Potterpuffs and me, s'il vous plait.